Time is at a stand-still. We have paused. Iam waking up in the morning and I hope that this turns out to be a bad dream only, a nightmare that has not come to pass.
But when the mind clears I realize it's still there. It's 7am and I have to get up. Well no, I don't HAVE to get up. I can rest another hour or two or three. It wouldn't matter, except that Dixie would have to get outside.
With an empty feeling I get down the stairs. On the way to the living room I start the coffee. Dixie is still on her bed, fast asleep as it seems. But I see one eye looking up at me.
With the fire burning, I get back into the kitchen, let Dixie get outside.
The hot coffee wakes me up completely. It's always the same - every morning.
Turning on the WIFI I start looking up the news.
Another outrageous number of corona-dead people in Italy. Warnings that it will be even worse in the US.
Is this going to be how we gonna live? My province has declared a State of Emergency. Borders are closed everywhere. But I know the people of this island can still get across for "essential" travel. It is essential to get gas and groceries or if you work on the other side.
After our wonderful doggy walk along the sunny beach I go over to my neighbours. They are in a 14-day self-isolation as they just returned from Florida. They need a few groceries.
I find the list and the money in an outside hidden place and make my way across the border.
I have no problems getting through customs. The people here know what's going on.
A friend from Germany has sent me a couple videos on Whatsapp. Artists are getting really creative, writing songs for the coronavirus. Hallelujah...they sing to the tune of Leonard Cohen. We have to make this common effort to fight the disease. Stay at home, don't mingle. Once it is all over it'll be alright again. Protect eachother by staying in your house.
I know there are still people who think that all this is overblown and out of proportions. I wonder what they would think, if their loved ones would die and be transported away on an army truck, the body just wrapped in a linen, cause coffins are sold out, the bodies being cremated or buried in a distant place, with no ceremony, no flowers, no grave speeches, no human decency. What would they say then?
This all happens in Italy every day. Soon it could happen in the US, in Canada or anywhere.
Army trucks full of corona dead bodies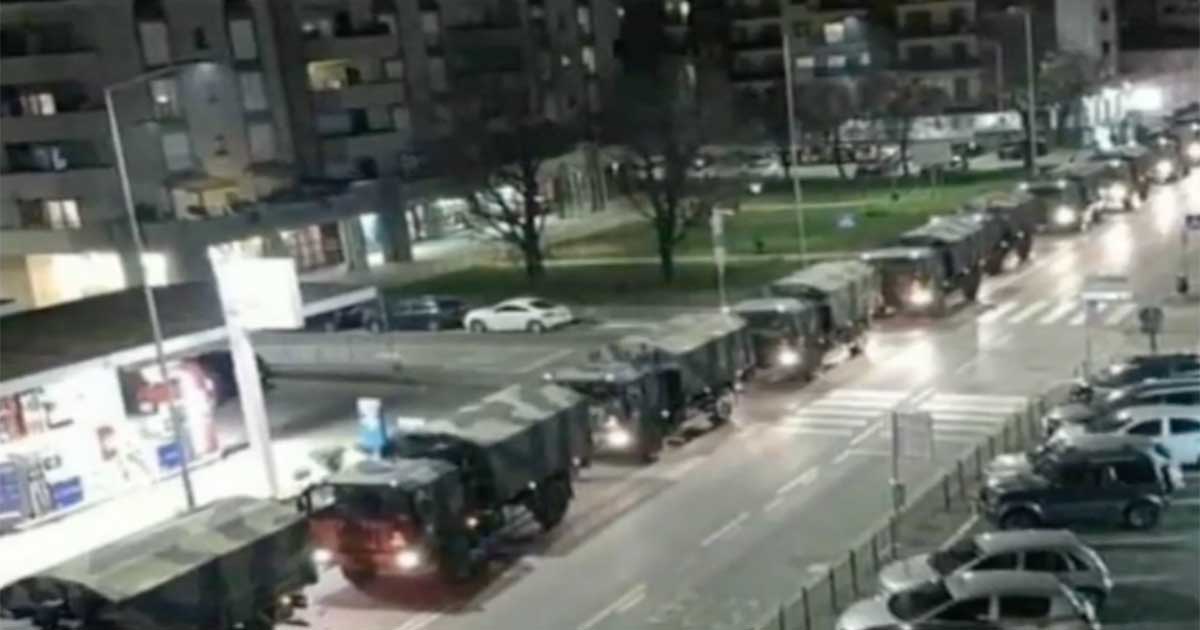 The thought makes me shudder. I have to go out, do something, anything.