When I was 15 and fell in love with Canada I didn't really know what great country Canada was.

Over the years (it's been 18 now) I have learned a lot about this land.

F.ex. I learned that every Canadian or permanent resident gets a base pension after filling 65yrs. It's calculated over the number of years of residency. I am not saying you can really live of it, but it pays some bills. For those who just have the base pension (also called "Old Age Pension") Canada pays a "supplemental income" every month. If you have paid into the Canada Pension Plan (CPP) you get another pension from CPP. And nobody will start taking that away or reducing it. It's not an "entitlement" but an insurance you have paid into.

Most recently, I learned another thing. And it was new to all Canadians. Under a National Emergency like we have now with the Covid-19 pandemic, Canada takes care of its citizens like I haven't heard any other country is doing it. Until October the Federal Government is paying $2000/month to every qualifying Canadian citizen and permanent resident. The application is online, and if the applicant has a direct deposit agreement with the government the money is in his bank account within 3 days.

Other helping financial measures include the Agricultural Industry and some other industries.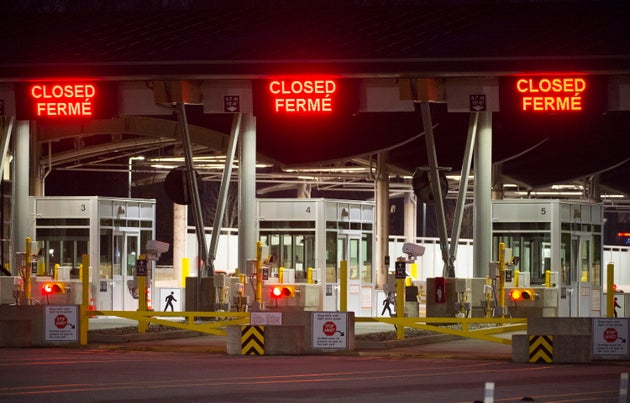 Another, non-financial, measure is keeping the border to the U.S. closed. And that is mainly due to the irresponsible way (Trump: I take no responsibility) the US government has handled the pandemic. Of course, there is also a good portion of everyday Americans who value what they call "their personal freedom" higher than people's lives and well-being. Those "fine people" are to blame when infection rates are going up in their state.

Consequently, Covid-19 infections are still going up in every continental state of the U.S. and as long as we don't see a sharp decline of both new Covid cases and ditto Covid deaths, the border to Canada stays closed.

We feel sorry that so many Americans will not be able to visit Canada this summer, many of them owning vacation homes in our country, but I am sure those Americans who have obeyed stay-at-home orders and the social distancing rules, understand the necessity of these measures. Meanwhile, Canada will slowly start the economy again, bit by bit and province by province. But it will happen behind a closed border. The only exemptions are essential workers and essential cargo transports.

Here, in our home province, we are the "best students in class" as we still have no Covid deaths and our active infections have zeroed out.

Thanks for being here, stay-at-home and keep your social distance.